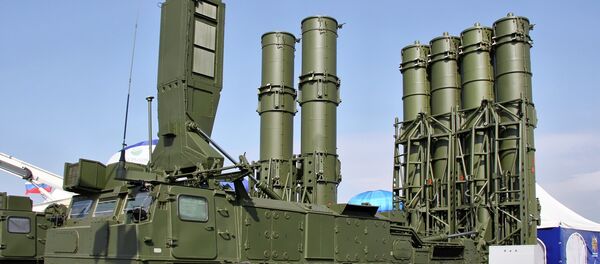 TEHRAN (Sputnik) — The recent comprehensive nuclear agreement between the six world powers and Iran could allow Tehran to gain access to more advanced air defense systems than the Russian S-300, a source in the Iranian Defense Ministry told Sputnik on Tuesday.
"The agreement on the nuclear program could lead to Iran being able to receive more advanced systems than S-300," the source said, declining to comment on the withdrawal of a lawsuit against Moscow for the breach of the S-300 delivery contract in line with international sanctions against Tehran.
The source added that the precise schedule for the delivery of S-300 to Iran under the existing contract had not been yet determined.
In mid-June, a source familiar with the situation said that Russia and Iran were in talks on resuming the implementation of the S-300 delivery contract, signed in 2007 and worth about $800 million.
According to the source, Russian officials insisted on the withdrawal of the lawsuit and signing of a new contract instead.