On Saturday, the new commander of the US Pacific Fleet boarded a seven-hour surveillance flight over the South China Sea. Observing the capacities of the P-8A Poseidon, the Pentagon's most advanced spy plane, Adm. Scott Swift said he was confident in the Navy's ability to respond to any regional threat.
"Where there are disputed claims, we don't take a position," Swift said, according to USA Today. "But we will continue to exercise the rights of the United States and any nation to conduct operations in international waters."
The problem is that many of Washington's operations occur, deliberately, over Chinese territory in the Spratly archipelago to monitor Beijing's construction of artificial islands. Other US activity in the South China Sea – including a number of joint military exercises with regional allies – amounts to little more than provocative saber-rattling.
While Beijing has never tried to hinder peaceful passage through international waters or airspace, it has released a statement expressing its opposition to US reconnaissance, largely in the interest of peace.
"For a long time, US military ships and aircraft have carried out frequent, widespread, and up-close surveillance of China, seriously harming bilateral mutual trust and China's security interests, which could easily cause an accident at sea or in the air," reads a statement from the Ministry of National Defense, according to the People's Daily.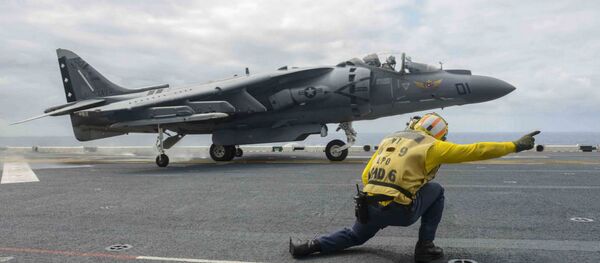 The ministry stressed that stability in the Asia-Pacific region is in the best interests of all parties, and urged the US not to stoke unrest.
This echoes a similar statement made by the Chinese government in May, after it detected a US P-8 surveillance plane flying in its airspace. That aircraft was told to turn back by the Chinese Navy, and Beijing described the flight as "irresponsible and dangerous."
Speaking to China Daily, Fan Jishe, a US studies researcher with the Chinese Academy of Social Sciences, said that the surveillance flights are more about asserting US dominance in the region, and less to do with legitimate intelligence gathering.
Along with Swift's recent visit to the Philippines, these moves are a way for Washington to encourage its Pacific allies to act aggressively against a perceived Chinese influence.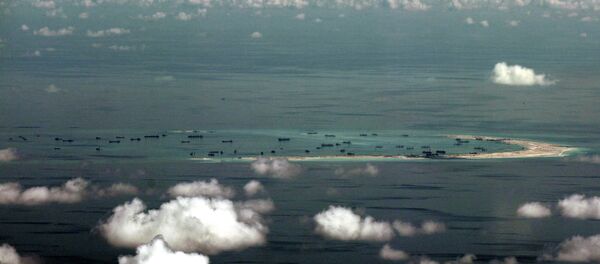 "This won't help to ease maritime tension but will aggravate the problems instead," Fan said.
During his visit to Manila last week, Adm. Scott said that "we are ready and prepared to respond to any contingency that the president may suggest would be necessary," according to the Associated Press.
With nearly $5 trillion in trade passing through its waters each year, the South China Sea is a fiercely contested waterway. While China claims most of the sea, there are overlapping claims by Indonesia, Malaysia, Brunei, the Philippines, Singapore, Vietnam, Taiwan, and Thailand.