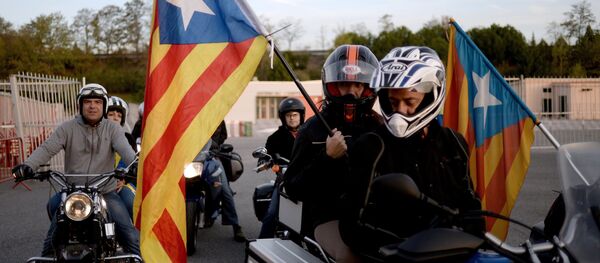 MOSCOW (Sputnik) — A single list of candidates from Catalan pro-independence parties for upcoming September regional elections will show that the majority of Catalan voters and lawmakers support secession from Spain, the head of the Catalan business community El Cercle Català de Negocis (CCN) told Sputnik Wednesday.
Earlier in July, the Republican Left of Catalonia and the Democratic Convergence of Catalonia (CDC) — two major Catalan pro-independence parties — created a Together for Yes coalition. If it secures a majority in the September election, the alliance will initiate a process to separate the autonomous region from Spain.
Catalan President and CDC party head Artur Mas said the process of secession could take no longer than 18 months.
"The single list with the participation of civil society is the answer we've been waiting for ahead of the September 27 elections, with certain guarantees of success," Albert Pont said.
He added that taking into account the fragmentation of Catalonia's parliament, a coalition victory "will allow us to prove that parliamentary majority favors independence," in support of a popular mandate to declare independence.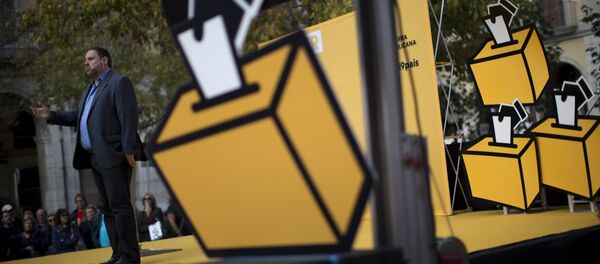 The head of the Catalan business community said that Spain will try to block attempts by his region to declare independence. He added that "the region's government is already considering Spain's possible reactions."
Earlier this week Raul Romeva, one of the leaders of the Together for Yes coalition, said that Catalonia would break away from Spain if Madrid attempted to block the separation process.
In November 2014, Catalonia held a nonbinding independence referendum in which over 80 percent of voters supported secession. Some two-thirds of Catalonian voters did not participate.