In 2007, India invited Japan, Australia and Singapore to join its drills with the US navy in the Bay of Bengal. China saw the exercises as the beginnings of a US-inspired security alliance, similar to NATO in Europe.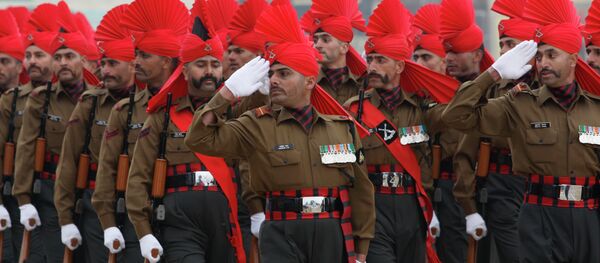 So Beijing sought an explanation from the participating nations, Indian navy captain Gurpreet Khurana told Reuters.
Since then, India has taken part in three-way events only when they were held away from its shores, such as last year's drills off Japan's Nagasaki coast.
New Delhi's decision to invite Japan to the "Malabar" exercises – which India conducts annually with the United States – suggests a tightening of military relations between three major maritime powers in Asia, analysts said, according to Reuters.
The inclusion of Japan also falls in line with Indian Prime Minister Narendra Modi's recent efforts to forge close ties with the United States and its allies.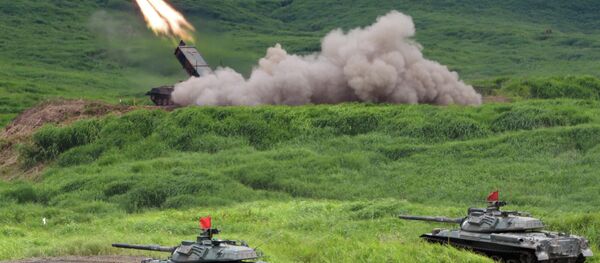 Jeff Smith, a South Asia specialist at the American Foreign Policy Council, said the Modi government is "shedding the (previous) government's anxiety about a more overt balancing posture toward China and a more robust strategic embrace of the US and Japan."
A more assertive China has grown its naval presence in the Indian Ocean, including submarines docking in the Indian Ocean just off the shores of nearby Sri Lanka and Pakistan. That has prompted Modi to accelerate naval modernization and secure ties with maritime nations.
"Modi's Delhi is no longer willing to give Beijing a veto over its defense partnerships," Raja Mohan, a top Indian foreign policy expert, was quoted as saying by Reuters.
The Indian Ocean accounts for half the world's container traffic and 70% of its petroleum shipments, Reuters reported. China, which has more than 75% percent of its oil delivered via the Indian Ocean, is looking to secure shipping lanes backed by its expanding Navy.
"India alone cannot assure the security of the Indian Ocean, even if it regards (it) as its backyard and wishes no one to compete with it there," said Zhou Bo, of the Beijing-based Academy of Military Science.
"If the Pacific Ocean is big enough to accommodate China and the US, so is the Indian Ocean to accommodate India and China."