Former officer Bobby Berger, 67, claims to have already sold over 600 tickets to the event for $45 each.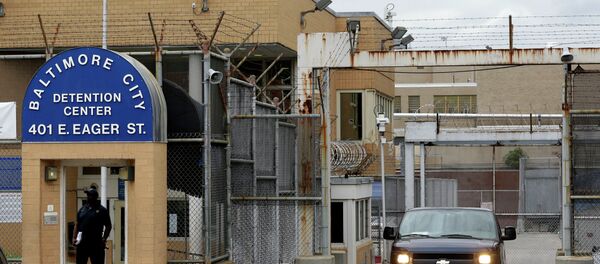 Berger told the Baltimore Sun that his "Bull Roast" event was being planned at Michael's Eighth Avenue in Glen Burnie, and that it will include a fancy dinner and various singers.  
However, a representative for Michael's Eighth Avenue told Sputnik that a contract for the event was never signed.
Berger was fired from the force in 1982 after the NAACP complained to police about his performances and protested outside one that took place in a downtown hotel.  He sued the department and lost in 1984.
In 1991, a federal appeals court overruled the previous ruling, stating that it violated Berger's First Amendment rights.  Berger then settled with the department for $200,000.
"I've been through what they're going through and I know they need the help," Berger told the Sun. "Look at yourself as having a wife and two kids and a mortgage and school payments and everything that comes with it, and a guy comes up to your desk and says, 'We've got to let you go.' How do you survive? …Their careers in law enforcement are over. Nobody will ever hire them in law enforcement again, as they haven't hired me even though I have a bachelor's degree in criminal justice and 20 years experience. I can't get hired as a $10-an-hour security guard." 
Berger's character of choice for his racist performances is Al Josen, a white entertainer from the 1920s known for his blackface performance of the song "Mammy."
"We do not support it, and we will accept no funds from anything involving this event," an attorney who works with the Baltimore City Fraternal Order of Police, Michael Davey, told the Sun, quickly attempting to distance the union from the event.
Ivan Bates, a black attorney for Sergeant Alicia White, a black officer who is also charged in Gray's death, has stated that his client and would-be beneficiary finds the fundraiser "racist and in poor taste."
"My client will not participate. We will not accept a single solitary dime from this sort of action," Bates said. "This is the type of racist behavior that we do not need and do not want."
Freddie Gray was killed in April in the back of a police van from "high-impact trauma," similar to an injury one might see from diving into the shallow end of a swimming pool.  The injuries appear to have been caused by a "rough ride," when officers deliberately stop and go or take sharp turns while a shackled, but unrestrained, suspect rides in the back.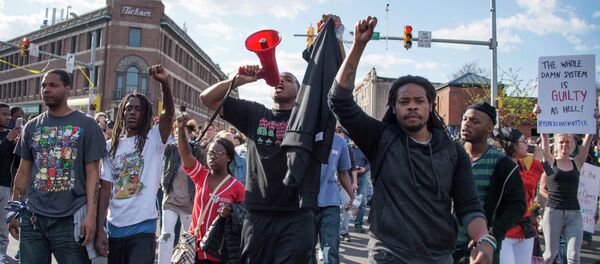 Gray's death fueled a massive uprising in Baltimore and spurred protests across the country.  Six officers are now facing charges for their involvement in his murder, including the driver, whose charges include second degree depraved heart murder.
"Mr. Berger had a plan to help these families because he's been through similar issues. That's what captured me," Scott Wagner, vice president of Michael's Eighth Avenue, told the Sun. "My heart and my family are in the right place on this thing."