Currently, the first airframe is being built at a facility in Zhuhai in Guangdong province. The final assembly is scheduled to be completed by the end of 2015 with a first flight to take place around mid-2016.
The aircraft is powered by four turboprop WJ-6 engines and has a range of 5,500 kilometers. It has a maximum take-off weight of 60 tons and can carry up to 50 people.
The AVIC TA-600, also known as AG-600
The designers of the plane proclaim the AG-600 as the biggest amphibious aircraft surpassing Japan's ShinMaywa US-2 and the Russian-made Beriev Be-200.
The AG600 is capable of landing and taking off on water (and land) making it useful to other countries with many islands, such as Malaysia and New Zealand, who have already expressed interest in the AG-600.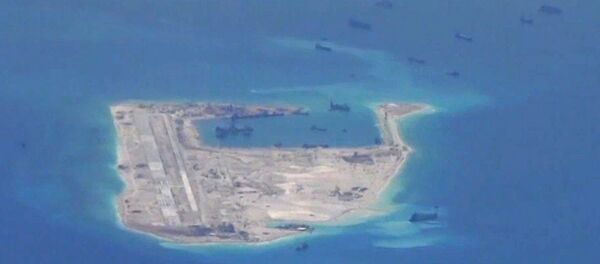 Back in April, a defense analyst observed that amphibious planes like the AG600 would be perfect for resupplying the new artificial islands that the Chinese are building in the South China Sea.  Analyst further added that these islands would be excellent bases of operations for the AG600 to engage in maritime patrols of claimed territories.
However, a Chinese aviation official stressed that the plane is also envisioned for export abroad.
"Since the first day of its development, the AG-600 has been designed for the global market. We are confident in its market prospects because the aircraft's overall specifications, such as the maximum take-off weight and flight range, are better than other amphibious planes in the world," said Qu Jingwen, general manager of the China Aviation Industry General Aircraft Company, reports the Diplomat.