SIMFEROPOL, (Sputnik) – A Crimean vote to join Russia last year may have spared the Black Sea peninsula the conflict that is engulfing southeast Ukraine, the head of a French parliamentary delegation Thierry Mariani said Thursday.
"If you had not decided on a referendum, if you had not turned to the people, perhaps the name of Crimea may have followed in the description of the events in Lugansk and Donetsk."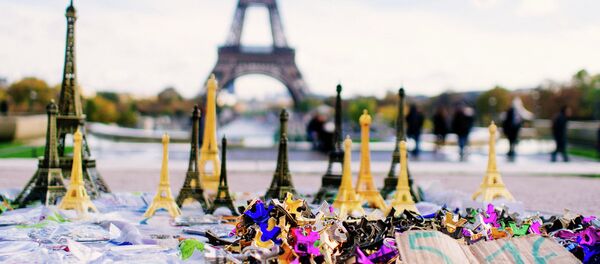 A group of 10 French lawmakers, led by lower-house National Assembly Foreign Affairs Committee member Mariani, touched down in Crimea for a four-day visit earlier in the day.
Following a visit to Moscow, the French delegation is due to meet with local leadership in three major Crimean cities.
In an address to lawmakers of the State Council of Crimea, Mariani said he had visited the conflict-torn areas across the Donbass region in Ukraine, where he had witnessed destruction and spoke with refugees.
The French delegate stressed:
"The first victims of these events are civilians. And when we look at what is happening in hotspots, we can only applaud your ability to avoid it here."
The French lawmakers had argued earlier their trip to Crimea was aimed at learning about the referendum and its aftermath on the ground. Both the French and Ukrainian governments have condemned the decision, considering it a breach of international law.
The Crimean peninsula split from Ukraine to rejoin Russia in March 2014 after a referendum in which over 96 percent voted in favor of the secession.