WASHINGTON (Sputnik) — President Barack Obama supports the Defense Department's decision to review the implementation of a new policy that could possibly lift the military's ban against transgender people, White House spokesperson Josh Earnest told reporters on Thursday.
"The Department of Defense is reviewing… the implementation of this policy with a bias in favor of lifting the [transgender] ban," Earnest said. "And the President certainly believes that that is the right approach."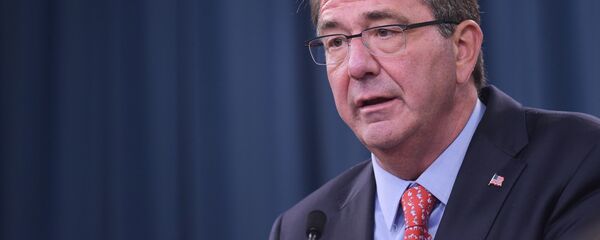 On July 13, 2015, Defense Secretary Aston Carter announced that the Pentagon would conduct a six-month study regarding the implications of allowing transgender persons to serve openly in the US military.
"I know that Secretary Carter and others have indicated that individuals who are capable of serving their country, that they fit all requirements, shouldn't be prevented from doing so based on these sort of gender-related questions," Earnest added.
At present, the United States imposes a ban on transsexuals serving in the military. Any soldier who is openly transsexual can be administratively discharged.
In 2011, the Department of Defense lifted its "Don't Ask, Don't Tell" policy banning openly serving gays.