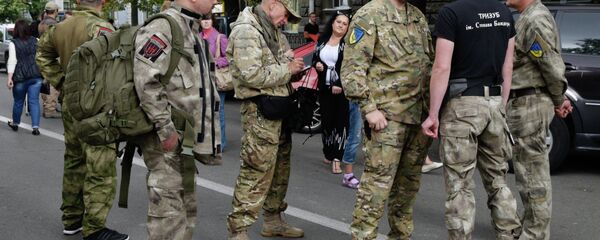 "The idea to use the Right Sector to take out the smugglers in Zakarpattia, grab the contraband market, then to use law enforcement to knock out the Right Sector, smear the image of the volunteer battalions and, finally, to introduce a state of emergency in the region and destroy all existing political competition there apparently belongs to the law enforcers in Kiev," Viktor Baloga told Interfax Ukraine.
Baloga, who describes himself as a financial donor of the Right Sector far-right group, banned in Russia, also said that the scope of the events in Mukachevo was way bigger than many imagined, and that the Right Sector had become instrumental in a "planned operation."
Interior Minister Arsen Avakov could have prevented the bloodshed but he apparently had a reason not to, Baloga added.
"This is more than just a criminal turf war, there is a close link between the interests of top politicians and law enforces in Kiev and local mafia dons," Viktor Baloga said.