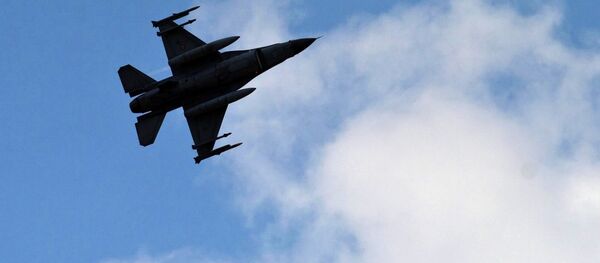 ANKARA (Sputnik) — Turkey will protect its borders in any way it feels necessary and does not require any approval from anyone to coordinate possible military operations in Syria, Prime Minister Ahmet Davutolglu said Friday.
"Ankara makes all its decisions on the protection of its borders and ways to ensure the security of the state on its own. We do not coordinate such military operations [in Syria] and we do not answer to anyone but ourselves. No one can take that legitimate right of a legitimate government away," Davutoglu said commenting on Turkish military airstrikes on Islamic State militants' positions in Syria carried out earlier in the day.
Davutuglu noted that any attack on Turkey would be properly answered.
"Our citizens should not worry and should trust their government," the prime minister added.
According to the government of Turkey's official report, the first Turkish Air Force strikes on Friday targeted three ISIL positions in Syria by using laser-guided missles.