The sources told the media outlet that Tunisian diplomat Ibrahim al-Fawari and staff members might arrive in Damascus within days. The consulate will be opened in the building, which used to house Tunisian embassy in Syria.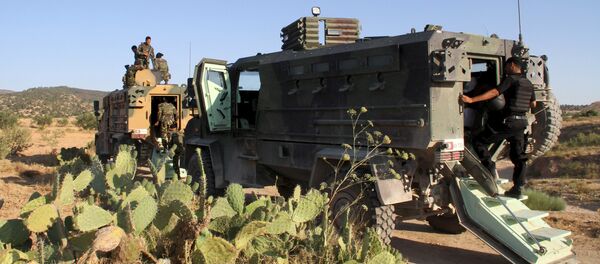 Earlier, in April, Tunisia's Foreign Minister Taieb Baccouche announced that the country was planning to restore diplomatic relations with Damascus at the consular level and invited the Syrian envoy to return to Tunis.
"We will not have an ambassador there, but Tunisia will open a consulate or put in place a charge d'affaires, and a Syrian ambassador is welcome to Tunisia, if Syria wishes so," Baccouche said.
The diplomat did not provide a specific date.
Tunisia cut diplomatic ties with Damascus following the 2011 Arab Spring. Syria has been mired in civil war since the uprising against President Bashar Assad, with the government forces fighting against numerous militant groups, including Jabhat al-Nusra and Islamic State.