MOSCOW (Sputnik) — The Islamic State (ISIL) militants carried out a series of blasts near the Kurdish-controlled town on the Syrian-Turkish border, the Al Arabiya television channel reported Saturday.
Earlier in the day, the Turkish Armed Forces deployed the third wave of airstrikes against positions of ISIL terrorists in Syria and Kurdish militants in northern Iraq.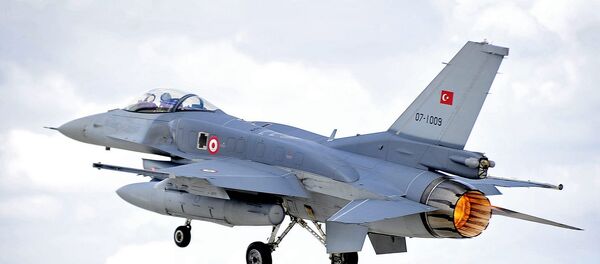 The Islamic State's attacks targeted the checkpoints of the Kurdish Democratic Union Party's armed wing, located in two mostly Arab inhabited villages of the Tel Abyad town, Al Arabiya reported, citing the Syrian Observatory for Human Rights (SOHR).
According to the watchdog, several people died in the attack, although SOHR did not specify the number of casualties.
In mid-June, the Kurdish forces liberated the ethnically Kurdish border town of Tel Abyad from ISIL.
Violent clashes between the Islamist militants and Syria's Kurdish militia forced thousands of Syrians to cross the Syria-Turkish border and become refugees.