MEXICO CITY (Sputnik) – Chihuahua State Attorney General Jorge Gonzalez Nicolas warned late Friday that the arrest of the four assassins, part of Guzman's Sinaloa drug cartel, did not signify that their boss is hiding in the region.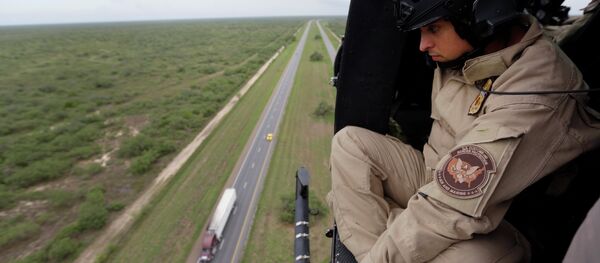 Earlier, Guanajuato state court released four prison employees from custody, clearing them of wrongdoing in Guzman's escape from the Altiplano maximum security prison two weeks ago.
The other three prison workers, including two guards and one monitoring control center officer, remained in custody.
On Saturday, July 11, Guzman escaped via an elaborate 1-mile tunnel, hidden below his prison cell shower and connected to a house construction site nearby.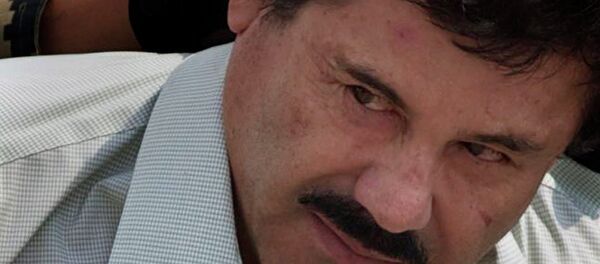 A security crackdown followed the escape, including the detention of 22 people and the firing of Mexican Federal Police Intelligence Division chief Eduardo Pequeno. Pequeno was reportedly in charge of nationwide maximum security prison video surveillance.
Interpol has issued a red notice for Guzman, chief of the Sinaloa criminal organization named after the Mexican state where it was formed.
Sinaloa operatives smuggle cocaine from Colombia through Mexico to the United States. The cartel is also involved in the production and distribution of Mexican marijuana, heroin and other drugs in North America and Europe.
Mexican Attorney General Arely Gomez has said that his country is ready to pay nearly $4 million for information on Guzman's current whereabouts.
The latest is Guzman's second escape from a maximum security prison.