MOSCOW (Sputnik) – The unnamed ministry official told the Kathimerini newspaper that teams from the Eurogroup nations, the European Central Bank (ECB) and the International Monetary Fund (IMF) will make their way to Athens over the weekend ahead of institution leaders.
The official cited security issues and location of the talks as reasons behind the latest postponement, adding that it was "neither political nor diplomatic."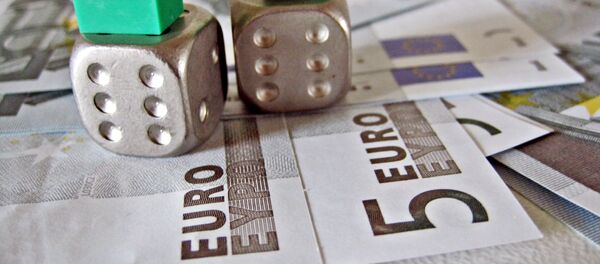 Greek officials were originally scheduled to negotiate the preliminary bailout agreement achieved earlier this month on Friday, but organizational issues delayed that round.
The preliminary deal, agreed on by Eurozone leaders on July 13, spans three years and provides $95 billion in exchange for reforms and austerity measures.
The sides are eager to finalize talks by August 12 and clinch a deal before August 20, when Athens is due to repay a $3.5-billion loan to the ECB.
Greece's aggregate debt is estimated at some $350 billion, or nearly 170 percent of its gross domestic product, most of which is owed to Eurozone nations, the IMF and the ECB.