MOSCOW (Sputnik) — On Friday, Turkey delivered a series of airstrikes at the positions of the ISIL militant group for the first time since it joined the US-led coalition to dismantle the Islamist group in Syria and Iraq. It simultaneously struck at the banned Kurdistan Workers' Party (PKK), which seeks to create a national state on the Turkish territory.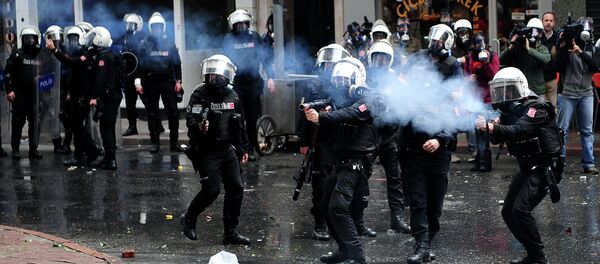 Von der Leyen told the German outlet that the coalition's military operations against the ISIL were based on cooperation of different groups toward the goal of stopping the jihadi threat. She stressed it was as important for Turkey to continue on the path toward peace with the PKK as to fight against ISIL militants.
Turkish airstrikes against PKK targets threaten to destroy the two-year ceasefire between PKK and Ankara. Until now, Kurdish forces have been supported by the coalition in their fight against ISIL troops. In mid-June, Kurds succeeded in liberating the ethnically Kurdish border town of Tel Abyad from jihadists.