ROSTOV-ON-DON (Sputnik) — The incident at the Krasna Talovka border crossing between Ukraine's turbulent eastern province of Lugansk and Russia's Rostov region occurred on Sunday night, FSB's Nikolai Sinitsyn told RIA Novosti.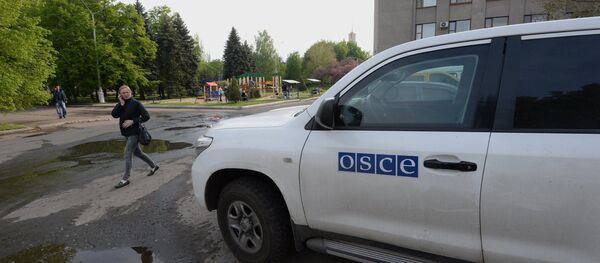 One man was hospitalized with a gunshot wound to the chest. Two other tourists appear to be unscathed.
According to the Russian official, the three holidaymakers were spending the day at an artificial lake near the border when they tried to take a selfie against the backdrop of the check point. The Ukrainian guard shouted for them to stop and opened fire, hitting one of the men in the chest.
The Federal Security Service is investigating the shooting of Russian nationals.