MOSCOW (Sputnik) — ISIL is notorious for its many human rights atrocities, including kidnapping and murder. It is estimated to have recruited thousands of Westerners into its ranks. The group targets mainly young people through propaganda on social media.
"That is the thing that keeps me and many of my colleagues in law enforcement up at night," Attorney General Loretta Lynch said.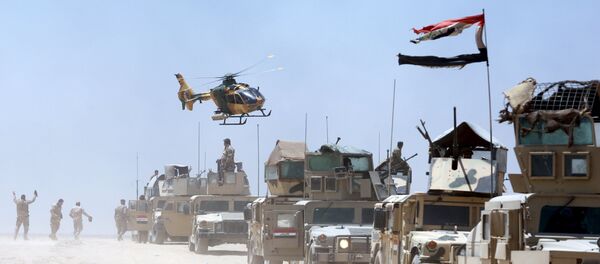 Speaking with ABC's Pierre Thomas, Lynch acknowledged that the tech-savvy jihadist group has become more of a threat than al-Qaeda due to its unprecedented media campaign to radicalize Americans and create lone wolves who may hurt the country from inside.
"They've got over 20,000 English-language Twitter followers," she underscored.
The Islamic State took control of large areas of Iraq and Syria in 2014. ISIL-affiliated groups have conducted attacks in Libya, Saudi Arabia, Yemen and other countries in the region over the past months.