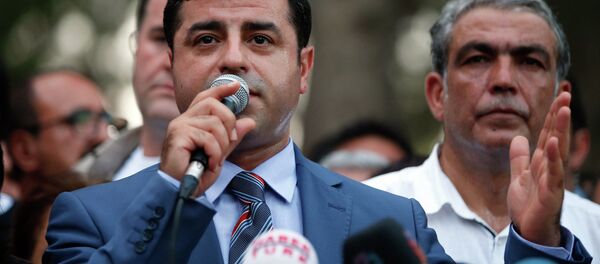 ANKARA (Sputnik) — Turkish air force strikes on positions of Islamic State (ISIL) militants in Syria and the Kurdistan Workers Party (PKK) settlements in Iraq are aimed exclusively at military infrastructure of these organizations, Prime Minister Ahmet Davutoglu said Monday.
On Friday, Turkey launched a two-front campaign against the PKK in northern Iraq and the ISIL jihadist group in Syria. The strikes involved F-16 fighters, as well as tanks and artillery, according to media reports.
"Bomb attacks were aimed at the known military targets, including Qandil in northern Iraq [notable as a sanctuary for the PKK], and at the most important command centers and weapon depots of ISIL in Syria. There were no civilians in these areas, none of them has died," the prime minister told reporters.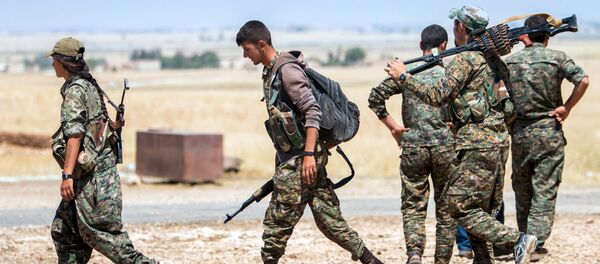 Turkey shares southern borders with war-torn Syria and Iraq, stretching for 510 and 220 miles respectively.
The country's campaign against ISIL and PKK positions came following a surge in violence in Turkey, including a suicide bombing in the Turkish border town of Suruc that killed 32 people, most of them Kurds, and injured over 100, and the killings of two police officers in the southern city of Ceylanpinar.
The Suruc suicide bomber was reportedly affiliated with ISIL. PKK claimed responsibility for the Ceylanpinar killings, saying it was in retaliation for the deadly attack in Suruc.