While the Turkish government has been lobbying for the establishment of coalition-enforced "no-fly zone" along its Syrian border, the United States has long been opposed to such an operation.
"What we have now is air coverage to clear a region from Daesh (Islamic State) and support the moderate opposition so they can gain control of that region," Turkish Prime Minister Ahmet Davutoglu told ATV. "We do not want to see Daesh on Turkey's borders."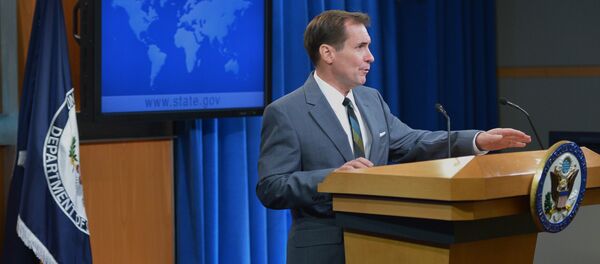 According to Al Arabiya News, Davutoglu also promised the Democratic Union Party (PYD) "a place" in the new Syria if it cuts ties to President Bashar al-Assad and pledges allegiance to Turkey.
"If we are not going to send in land units on the ground, and we will not, then those forces acting as ground forces cooperating with us should be protected," the prime minister said.
Officials in Washington were quick to downplay the notion that the air cover will in any way establish a formal safe zone.
"The purpose of the operation is not to create a safe zone into which Syrian refugees will go," a senior Obama administration official said, speaking to Reuters on condition of anonymity.
"They might go, but that's not the purpose of the operation. The purpose of the operation is to clear the border and close the border to Daesh."
The announcement is especially surprising given a Pentagon report from earlier this month that detailed Washington's difficulties in even identifying a "moderate" Syrian opposition.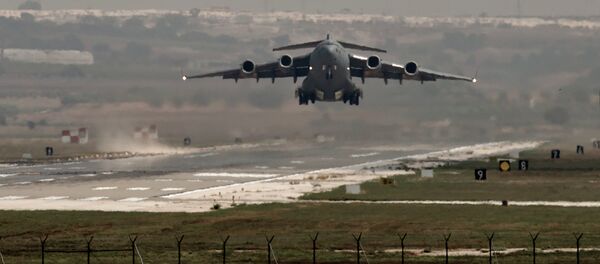 "We are trying to recruit and identify people who…can be counted on…to fight, to have the right mindset and ideology," US Defense Secretary Ashton Carter told the House Armed Services Committee last month.
"It turns out to be very hard to identify people who meet both of those criteria."
That's because a large portion of that "moderate" opposition is less interested in engaging with the self-proclaimed Islamic State terrorist group, and more focused on fighting Assad's government.
Further complicating the matter is the fact that the Turkish government has been launching a series of attacks against Kurdish insurgent camps in Iraq.
"The ongoing military operation seeks to neutralize imminent threats to Turkey's national security and continues to target Islamic State in Syria and the [Kurdistan Workers Party] in Iraq," a Turkish official told Reuters, referring to Sunday night's skirmishes.
But while Washington recognizes the PKK as a Turkish target, it remains focused on IS.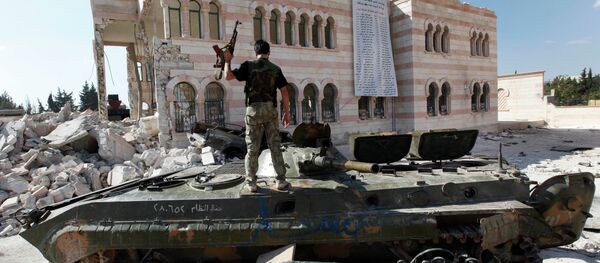 "PKK is a foreign terrorist organization, Turks have a right to defend themselves against it," US State Department spokesman John Kirby told Reuters.
"There's no connection between what they did against PKK and what we're going to try to do together against ISIL."
Last week, the Turkish government announced it was allowing the US to conduct air strike operations against IS out of Incirlik Air Base. While Ankara had previously tried to remain unengaged in the fight against the terrorist group, the death of 32 students in a suspected IS suicide bombing has reversed that policy.