ANKARA (Sputnik) — Turkish F-16 Falcon fighter aircraft on Tuesday destroyed several targets during airstrikes on positions of the the Kurdistan Workers Party (PKK) in southeastern Turkey, the Turkish military said in a statement on its website.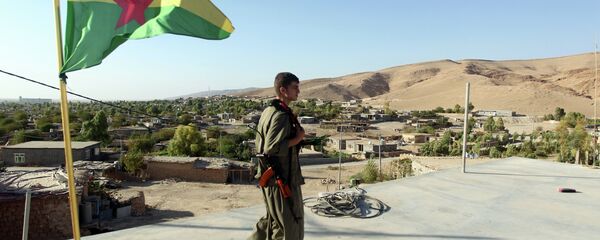 "Two Turkish Air Force F-16 fighter jets spotted several targets of the separatist terrorist organization [PKK] in the Sirnak province and carried out airstrikes on them," the statement said.
"The targets were destroyed. The damages incurred by the militants are being assessed," the document said.
Tensions between the Kurdish community and the Turkish authorities rekindled after Ankara launched an anti-terror operation against the Islamic State terrorist group and the PKK following two separate terrorist attacks.