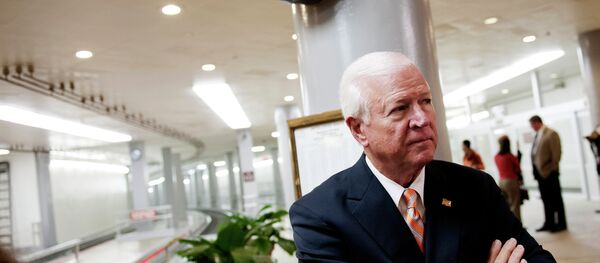 MOSCOW (Sputnik), Daria Chernyshova — Senior US politicians, such as presidential advisors, should not compromise themselves by making dubious accusations about former NSA contractor Edward Snowden "stealing" sensitive information, the whistleblower's lawyer told Sputnik Tuesday.
Earlier, US President Barack Obama's Advisor on Homeland Security and Counterterrorism Lisa Monaco said Snowden made a "dangerous decision to steal and disclose classified information."
"Speaking of someone stealing something <…> is not serious for a politician such as an advisor to the US president," Anatoly Kucherena said.
He emphasized that Snowden's case should not be politicized, cautioning that all accusations would be reviewed.
"Mrs. Monaco should read the legislation carefully, [to find out] how "to steal" is defined. What did he steal? Did anyone tell her that he stole something? To say that he stole something, it should [first] be proven. To prove it, there should be certain procedures and the decision that he is guilty could be made by the court, not by the president's advisor or the State Department," Kucherena explained.
Monaco's comments came in response to a petition to pardon Snowden signed by almost 170,000 people. The document urges the US government to issue a full pardon to Snowden for any crimes the whistleblower may have committed by disclosing information about the NSA programs.
Monaco said that Snowden "should come home to the United States, and be judged by a jury of his peers."
In July 2013, former NSA contractor Edward Snowden started leaking millions of classified government documents disclosing the agency's widespread surveillance of civilian, government and corporate communications.