MOSCOW (Sputnik) — An agreement on Russian gas deliveries to China via the proposed western route could be signed during President Vladimir Putin's visit to Beijing in September if the document is ready by then, Kremlin spokesman Dmitry Peskov said Tuesday.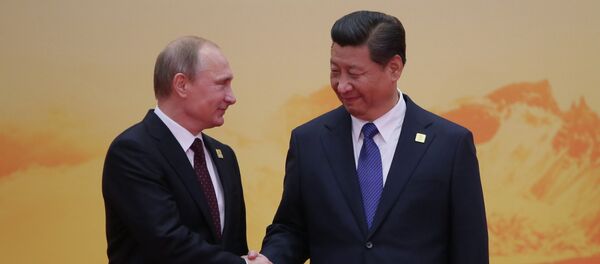 "If the work [on the document] is finalized [by the time of the visit], it is likely to be signed during the visit," Peskov told reporters in Moscow, adding that preparations for Putin's visit to China were still underway.
Russia's Power of Siberia-2 route, previously known as the Altay route, is expected to deliver 30 billion cubic meters (bcm) of gas annually to China in addition to the eastern route called the Power of Siberia pipeline, which will annually deliver 38 bcm of gas to China.
In May, Russian energy giant Gazprom and China's CNPC signed an agreement on the basic conditions of gas supplies from Russia to China through the western route.