BEIJING (Sputnik) — Sino-Turkish bilateral relations could worsen if Ankara refuses to change its view on Uyghur and Xinjiang related issues, the Chinese Global Times reported Wednesday.
Earlier in July, hundreds marched on the Chinese consulate in Istanbul in protest over China's restrictions on its Uyghur minority, a Turkic Muslim ethnic group living predominantly in Eastern and Central Asia.
Turkey has said that it is ready to host Uyghur migrants fleeing persecution in China.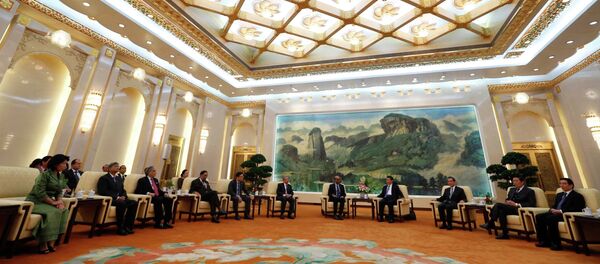 On Wednesday, Turkish President Recep Tayyip Erdogan will visit China for the first time in this position. During his visit, Erdogan is expected to discuss with his Chinese counterparts the complex and controversial for parties topic of the Uyghurs, the Global Times said.
According to the newspaper, China hopes that Erdogan's visit will be a chance for Beijing and Ankara to improve communication and remove misunderstanding that the Uyghurs are being suppressed in the country.
The Uyghur have been fleeing unrest in China's western Xinjiang region arising from a ban on observing the rituals associated with the holy month of Ramadan, including worshiping and fasting.