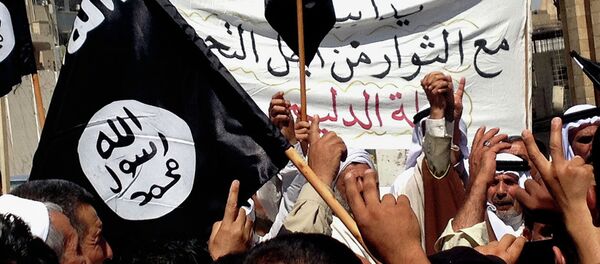 NEW DELHI (Sputnik) – "A close watch is maintained over the Rohingyas who are generally living in makeshift camps… Approximately 10,500 Rohingya Muslims have taken shelter in India," Union Minister of State for Home Affairs Kiren Rijiju said in a letter to the Indian parliament, viewed by Sputnik.
According to the minister, one Rohingya Muslim was arrested in relation to the 2014 explosion in western India's Burdwan, which killed two people.
"Pakistan-based terrorist organizations such as Lashkar-e-Taiba and Jamaat-ud-Dawa may influence and use these Rohingya Muslims as sleeper cells to carry out terror attacks in India, since sizable number of them are living in India," India's senior intelligence source told Sputnik.
According to the source, Rohingya are easy targets for organizations that are also active on the Myanmar-Bangladesh border.
"Rohingyas are a threat to India's security as they are the vulnerable peoples and might be used by the Pakistani terror groups through their sleeper cells in India. If the government wants to rehabilitate them then they should be kept in those states where no scope of radicalization is possible," security expert Afsar Karim told Sputnik.
Rohingyas are an ethnic Muslim group from predominantly Buddhist Myanmar. The Myanmar government denies citizenship to the Rohingya, treating them as undocumented immigrants from Bangladesh. Numerous Rohingya people have fled Myanmar to escape persecution, some settling in camps in India.