Thirty-four hedge funds have asked the Puerto-Rican government to lay off teachers and close schools because of 'massive overspending on education' despite that the country spends 21% less on US average per student and has already closed 100 schools.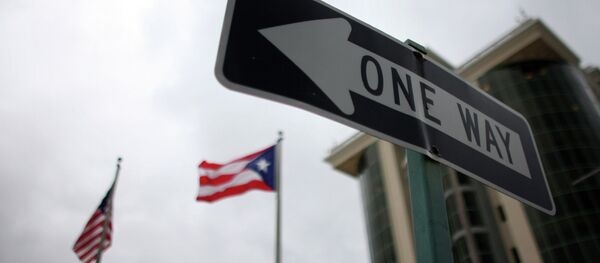 The countries' education system will experience tough days if the government makes concessions with billionaire hedge funds to drastically decrease public spending on education, impose severe tax reforms, and sell $4bn worth of public buildings.
Three economists Jose Fajgenbaum, Jorge Guzmán and Claudio Loser who currently work for a global strategic and policy advisory firm, blamed Puerto Rico of spending too much money on education.
The former researchers and economists from the IMF, hired by hedge fund managers, conducted an analysis to find out how to deal with the crisis Puerto Rico faces, following an announcement by Governor Alejandro Garcia Padilla that Puerto Rico could not pay its $73 billion debt and would soon run out of money to operate the government.
Their report, called "There is a Better Way," states that the island faces a deficit problem, not a debt problem, which is "fixable and requires fiscal adjustments," while dismissing the Governor's ability to solve the problem naming it as a "risky."
The US territory of Puerto Rico spends $8,400 per student, however, the US national average exceeds $10,667.
.@Whitehouse is right to ask that #PuertoRico be able to file for bankruptcy. We must care for all our citizens. Next up: healthcare equity.

— Martin O'Malley (@MartinOMalley) July 28, 2015
Another IMF former employee Anne Krueger suggested in a report by the Puerto Rican government  that debt restructuring was the only way for Puerto Rico to solve the crisis.
Earlier Moody's stated the possibility of default as well as restructuring of debt obligations creates doubts that bond holders will be paid in full on a number of Puerto Rican debts and utility bonds.