WASHINGTON (Sputnik) — The United States has approved a $500 million sale of munitions for Saudi Arabia to replenish the depleted supplies from its ongoing military campaign in Yemen, the US Defense Security Cooperation Agency (DSCA) said in a statement.
"The proposed sale will resupply the Royal Saudi Land Forces (RSLF) with the munitions it needs to continue to protect Saudi Arabia's southern border from ongoing attacks by hostile Houthi militia and Al-Qaida in the Arabian Peninsula forces," DSCA said on Wednesday.
The sale includes light firearm ammunition, tracers, artillery shells and mines.
The sale was approved as Saudi Arabia has come under criticism for human rights abuses and violations of the international laws of war by targeting and killing civilians during the four-month-old air and military campaign against Yemen's Houthi rebels.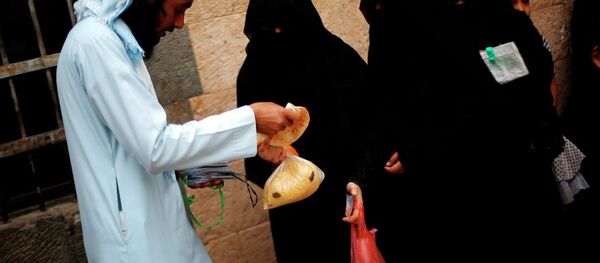 In March 2015, the Saudi-led coalition of mostly Arab states, supported by US intelligence and refuelling, began an air campaign against Houthi rebels and allied forces who took power from the ousted former president Abd Rabbuh Mansour Hadi.
The multi-front war pits Houthi rebels and loyalists of former President Ali Abdullah Saleh against Hadi's Sunni forces, tribes and south Yemen secessionists based in Aden.
Al-Qaeda in the Arab Peninsula and ISIL have also taken advantage of the chaos to strengthen their hold in Yemen.
The United Nations has urged all sides of the conflict to cease hostilities amid what the world body has described is an unfolding humanitarian catastrophe that has left 80 percent of the population in need of assistance.
The conflict has claimed the lives of at least 1,900 civilians and has injured more than 4,000, according to the Office of the UN High Commissioner for Human Rights.