MOSCOW (Sputnik) – A magnitude-5.3 earthquake has hit off the Sunshine Coast in Australia in what became the strongest quake registered in the region since the start of last century.
According to the US Geological Survey, the earthquake occurred at 23:41 GMT on Wednesday, its epicentre was located about 160 miles (260 kilometres) northeast of Brisbane.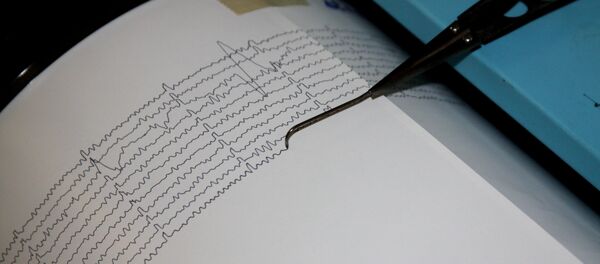 Geoscience Australia said the quake was the biggest to hit the area since early 1900s and "could have been felt by people up to 228km [141 miles] away" and "could have caused damage up to 18km [11 miles] away."
Reports of tremors on social media came in from the Sunshine Coast, Brisbane and the Gold Coast.
The Joint Australian Tsunami Warning Centre did not issue any threat reports after the quake.
According to the Richter scale, earthquakes with a magnitude of 5.0-5.9 are considered to be moderate and can lead to casualties and cause damage to buildings and infrastructure.