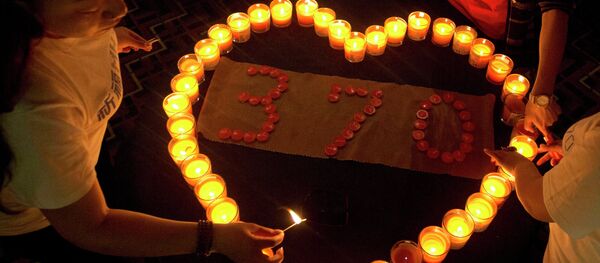 "The serial number is 657BB. It comes from a Boeing, no doubt about that," Radio France Info quoted aviation expert Xavier Tytelman as saying.
Australia's Deputy Prime Minister Warren Truss said the number stamped on the object might speed its verification.
Malaysia is "almost certain" that plane debris found on Reunion Island in the Indian Ocean is from a Boeing 777, the deputy transport minister said on Thursday, heightening the possibility it could be wreckage from missing Flight MH370.
"It is almost certain that the flaperon is from a Boeing 777 aircraft. Our chief investigator here told me this," Malaysian Deputy Transport Minister Abdul Aziz Kaprawi told Reuters.
Local experts believe that the 2 meter-long fragment could have come from a twin-engine plane that crashed off the island in 2006, the Malaysia Airlines Boeing that went missing last year, or a Yemeni A310, which fell from the sky off Comoro Islands in 2009.
A mysterious piece of plane debris washed up on the French Indian Ocean island on Wednesday, prompting teams of international investigators to examine whether it could be part of the missing Malaysia Airlines flight MH370.
Malaysia Airlines Boeing 777, travelling from Kuala Lumpur to Beijing, vanished on March 8 last year shortly after takeoff over the South China Sea with 239 people on board.