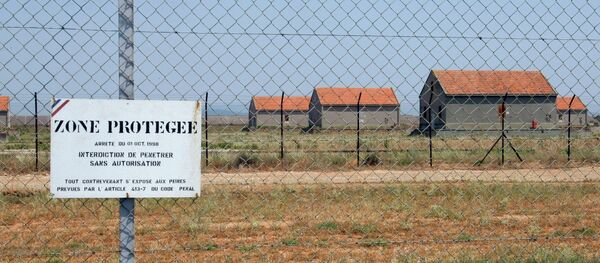 PARIS (Sputnik) — On July 7, unidentified men broke into a military facility in the commune of Miramas in southern France and stole almost 180 detonators, ten packs of plastic explosives, each weighing 250 grams (8.8 ounces), as well as 40 grenades.
According to the ministry's plan, security at some 110 arms depots will be strengthened, with the most sensitive areas to be equipped with video-surveillance cameras. Moreover, nearly 100 additional servicemen will be deployed to guard the military facilities.
A 60-million-euro ($65.5 million) modernization project for military warehouses has been slated for 2016, the plan revealed.
The ministry also intends reviewing the measures in place for the protection of all military facilities across France in September, the newspaper said.
An investigation of the theft from the military facility in France was launched immediately after the explosives were found to be missing, however, the case remains unsolved.