WASHINGTON (Sputnik) — Thirteen US National Guard Bureau soldiers have received prison sentences for engaging in bribery and fraud in an illegal recruiting scheme that caused the United States loses in the amount of $170,000, the Justice Department said in a statement on Thursday.
"US District Judge Lee H. Rosenthal in the Southern District of Texas imposed the prison terms and also ordered all 13 defendants to pay restitution," the statement said.
The 13 soldiers defrauded a program for recruiting new soldiers by obtaining potential candidate's personal information in order to claim recruiting referral bonuses, according to the statement.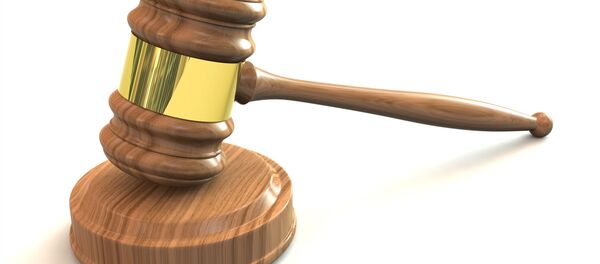 In 2005, the National Guard Bureau introduced the Guard Recruiting Assistance Program that awarded bonus payments to recruiting assistants for referring people to join the reserve military force.
The defendants involved in the recruiting scheme received sentences ranging from three-years probation to 102 months in prison.
Still another defendant, Danielle Applin, 29, who has previously pleaded guilty to conspiracy and bribery, will be sentenced on September 2, 2015, in Houston, Texas, according to the Justice Department.
The San Antonio Fraud Resident Agency of the US Army Criminal Investigation Command's Major Procurement Fraud Unit investigated the case.