ATHENS (Sputnik) — Greece received a proposal from its international creditors to cancel the so-called solidarity tax for high-income earners, a spokesperson for the country's Finance Ministry said Thursday.
"The creditors' institutions demand to abolish a solidarity tax of 8 percent on revenues above €500,000, since, according to them, it could lead to tax evasion," the spokesperson told reporters.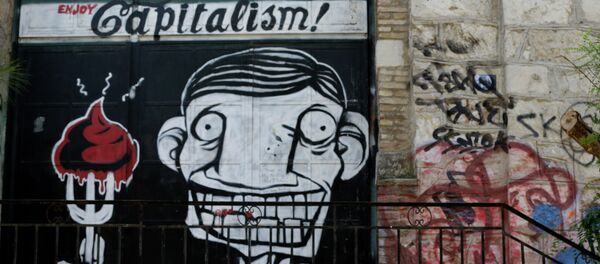 The spokesperson said the Greek side considered the proposal to be a political decision, with the aim of redistributing the financial burden among the population.
Athens is currently in talks on a financial support program with its lenders, striving to finalize the negotiations by August 12.
The negotiations began after Eurozone leaders reached a preliminary agreement in mid-July on a new bailout for Greece, with a $95-billion aid package to be given to the country over the next three years in exchange for economic reforms.