Australia now joins the United States as the only countries to obtain the airborne electronic attack (AEA) aircraft.
A derivative of the F/A-18F Super Hornet, the EA-18G provides tactical jamming and electronic protection. Australia spent about $3 billion on the 12 Growlers, which will enhance the RAAF's fleet of 24 Super Hornets, IHS Janes reported.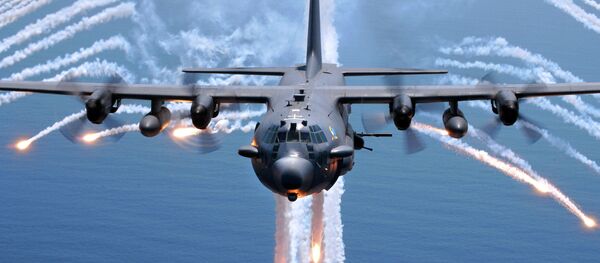 The RAAF wants the capability to maintain an edge over regional adversaries, according to Air Marshal Geoffrey Brown, the RAAF's former chief.
"We will always pursue a technological edge over any regional competitor," he said.
The RAAF is expected to receive the Growlers in-country in 2017. The aircraft will first take part in flight testing at Naval Air Station China Lake in California before traveling to Naval Air Station Whidbey Island in Washington, where RAAF pilots will continue training with the US Navy.
With no other plans to sell the aircraft to other international customers at this time, US Navy Rear Admiral Donald Gaddis said the Growler provides Australia with a capability exclusive to the United States, IHS Jane's reported.
"The RAAF is starting to look a lot like the US Navy," Gaddis said, adding that the allies will be able to operate together more easily in a "very important part of the world."
Initial operational capability for the Growlers is scheduled for mid-2018 and full operating capability is anticipated for the early 2020s, IHS Jane's reported.