NEW YORK (Sputnik) — Health officials are continuing to monitor a deadly outbreak of the rare Legionnaires' disease in New York City that already killed two people and the number of infected has reached 46, New York Mayor Bill de Blasio said in a statement.
"We will continue to be vigilant on all fronts, ensuring the health and safety of New Yorkers by both addressing Legionnaires' at its source, and ensuring New Yorkers who need it are getting proper treatment," de Blasio said on Thursday.
On July 10, 2015, the first cases of people that have contracted the Legionnaires' disease were reported. The disease is transmitted through fine mist.
Two people, a man and a woman, died as a result of the bacterial infection, but they also suffered from other conditions, according to New York City officials.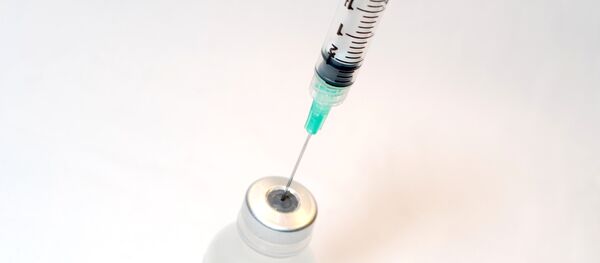 The outbreak is localized in the South Bronx area of the city, where officials are flushing water towers with fresh water in order to reduce potential exposure.
The New York City Health Department announced it is also interviewing patients and reviewing records to determine whether cases share a common exposure.
The city officials underscored that New York's water supply remains intact and most residents are not at risk of contracting the disease.
New York Health Commissioner Mary Bassett said on Thursday that the disease is very treatable with common antibiotics.
The Department of Health and Mental Hygiene recommends New Yorkers who experience symptoms as such as fever, cough, chills and muscle aches should to seek medical help immediately.