KIEV (Sputnik) – The Ukrainian Constitutional Court on Friday ruled that the presidential project on changes in the decentralization of power is constitutional.
In mid-July, the Ukrainian parliament, the Verkhovna Rada, sent the project of decentralization of power to the Constitutional Court for review.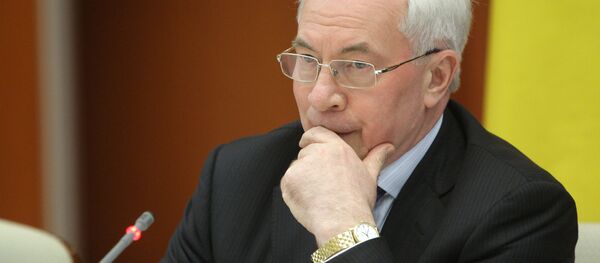 Earlier in July, President Petro Poroshenko introduced edited amendments on the decentralization of power to the parliament, which supposedly give Lugansk and Donetsk a special status to be fixed in a separate law. The first amendment package made no mention of the special status and raised quick criticism from both the Donetsk and Lugansk People's Republics.
Donetsk and Lugansk authorities argue that the Minsk reconciliation package clearly states that changes must be agreed with them, an issue which remains to be confirmed.
The February Minsk peace accord stipulates that both constitutional reform aimed at power decentralization in Ukraine and local elections in the Donetsk and Lugansk regions are to take place before the end of 2015.