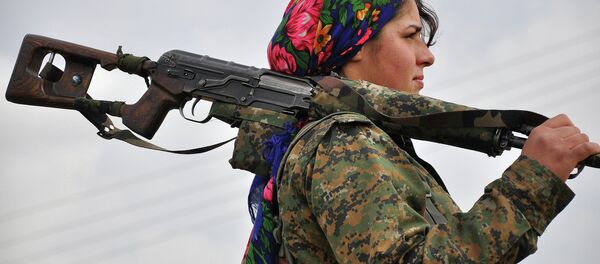 ANKARA (Sputnik) — Ankara is disappointed by the negative reaction from Iraqi authorities to its campaign in northern Iraq against militants of the outlawed-in-Turkey Kurdistan Workers' Party (PKK), the country's Foreign Ministry said Friday.
Earlier this week, the Iraqi parliament called on the Turkish government to stop conducting airstrikes in its territory and warned that the continuation of the strikes could lead to a deterioration in bilateral relations.
"Our support to the fight that is being waged by Iraq against Islamic State is obvious. Iraqi authorities are aware of our policy of good neighborly relations. That's why, the negative reaction of the Iraqi authorities to the actions undertaken by our country within the framework of international law against the PKK terrorist organization is disappointing," the Turkish Foreign Ministry said in a statement.
Baghdad has failed to remove the threat of attacks on Turkey from within its territory leaving many armed PKK militants to operate in northern Iraq, the statement emphasized.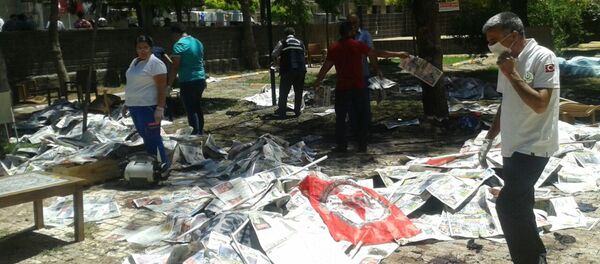 Last week, Turkey launched a two-front military campaign against Islamic State militants in Syria and the PKK in northern Iraq following a suicide attack in the Turkish border city of Suruc that killed 32 people, and the murders of two police officers in the southern city of Ceylanpinar.
The attack in Suruc was reportedly committed by ISIL, while the PKK claimed responsibility for the Ceylanpinar killings, saying the policemen had backed the Islamic State.
The PKK is a Kurdish insurgent group that aims to achieve self-determination for the Kurdish community. The faction is considered a terrorist organization by the Turkish authorities.