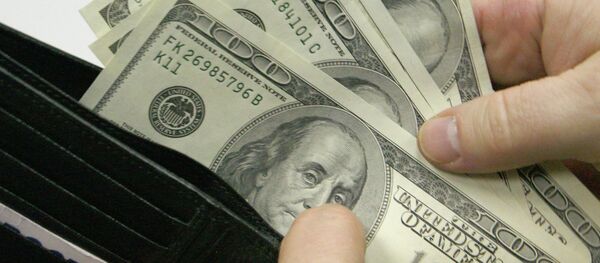 MOSCOW (Sputnik) — The European Union cannot build a sustainable economy in Ukraine, it can only facilitate the process, as the Ukrainians have to revive the country's economy themselves, a Finnish member of the European Parliament told Sputnik on Friday.
"The help the West can give could probably give them a chance for sustainable economy, we can't build a sustainable economy for them from outside. Ukrainians have to do it themselves. We can facilitate the situation, but they have to build the sustainable future," Nils Torvalds said.
Earlier this week, the deputy head of Ukraine's presidential administration, Dmytro Shymkiv, said that the European Union might grant an extra 75 million euro ($82.5 million) to Ukraine to conduct civil service reform.
In June, Brussels pledged to provide Ukraine with 1.8 billion euro in three equal tranches of 600 million euro, with the first installment disbursed in July. According to the European Commission, the program is scheduled to be implemented in 2015 and in early 2016.
"Ukraine will certainly be a burden just because of its economic background," Torvalds said, adding that, "whoever is in charge of Ukraine will have a hard time fixing the economy."
He stressed though that Western Europe could not back down on Ukraine and was most likely to continue to support the country.
"I think Western Europe is able to proceed for a very long time," he said.
Since the onset of the crisis in Ukraine in 2014, the European Union provided Ukraine with loans worth 2.21 billion euro.