WASHINGTON (Sputnik), Leandra Bernstein — Recent criminal prosecutions of US law enforcement officers accused of killing African-Americans in police custody may only amount to political posturing, former Chief Deputy US Marshal Matthew Fogg told Sputnik on Friday.
"What the concern is from me, are they show trials? Are they just simply a facade of justice," Fogg said of recent indictments of police officers.
Since 2014, nearly a dozen US law enforcement officials have been charged with allegedly killing African-American suspects, including six Baltimore officers charged with the high profile killing of the 25 year-old Freddie Gray in April 2015.
The fact that police officers are being prosecuted is a "game-changer," Fogg went on.
"I wonder though sometimes if they are only doing it because they are afraid of what the public might do," he said, referring to the increasing number of nationwide protests over police brutality.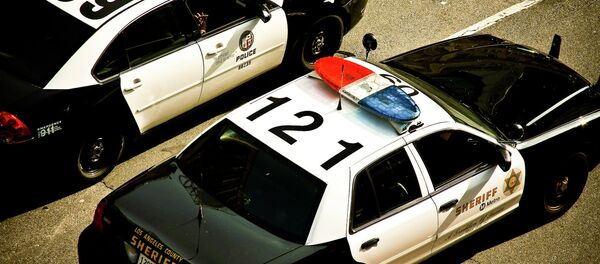 Despite thousands of shootings at the hands of police, only 54 officers have been prosecuted since 2006, according to recent analysis by The Washington Post.
Fogg commented that in most cases where police officers are brought to trial, the jury will not convict them.
"You still have this culture in America where people somehow see the victim as responsible for his death," he said, adding "next thing you know they are getting away with murder."
The most recent charges against a law enforcement officer were brought on Wednesday against the University of Cincinnati campus security officer. Officer Raymond Tensing allegedly shot an unarmed black man in the head after a routine traffic stop for a missing license plate.
Tensing has been charged with first degree murder.
Matthew Fogg served with distinction in US law enforcement for 32 years with the US Marshal Service and the US Drug Enforcement Agency. In 1998, Fogg won a landmark trial against the US Department of Justice over systematic racial discrimination.