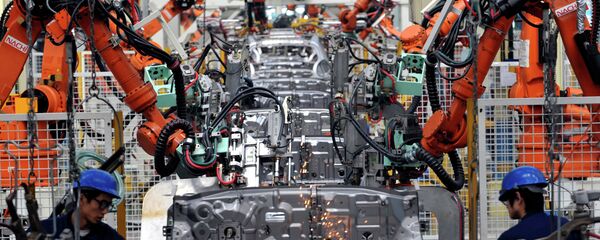 The new robotic workforce at the Changying Precision Technology Company's factory has rapidly expanded the facility's production capacity from 8,000 items per worker to 21,000, almost tripling output, according to the People's Daily.
The firm has made major efforts to move towards fully automated production of cell phones, replacing almost 90 percent of human workers with machines. A human staff of 650 has been whittled down to only 60.  There are now 60 robotic arms, which work 24 hours a day on ten production lines, according to the Times of India. The facility is almost exclusively run by robots – almost every piece of equipment, including trucks for transporting the manufactured goods, work without human assistance.
Human employees remain to monitor computerized systems and check production lines.
Luo Weiqiang, a manager at Changying Precision Technology, told the People's Daily that they aim to bring the number of workers down even further, to 20 in the not-so-distant future. At the same time, the number of robots will rise to close to 1,000. The goal is to reach 80 percent automation level at the factory, according to Chen Qixing, the company's president.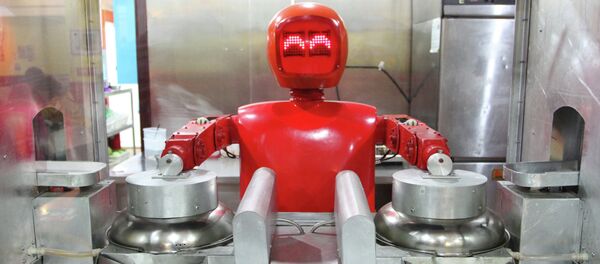 Sceptics' apprehensions that the replacement of men by robots would lead to decreases in quality didn't bear out, according to statistics. The defect rate at the factory has shrunk from 25 to 5 percent, Tech Republic reported.Changying Precision Technology is not alone in its goals, with Shenzhen Evenwin Precision Technology stating earlier that it has similar intentions. But residents are facing a significant shortage of labor in the central Guangdong province of China, known as the "world's workshop" for tech gadgets.
"Made in China 2025″ is an initiative that aims to increase the number of "unmanned workshops or factories" across the country, but many experts are concerned that the initiative will sew unrest amongst human workers.