WASHINGTON(Sputnik) — Ricky Sherwood, a former employee at the Kadena air base in Japan, will serve five years in prison for sexually assaulting a minor, the US Justice Department said in a statement.
"A Minnesota man who worked at Kadena air base in Okinawa, Japan, was sentenced today to 60 months for sexual assault," the statement said on Friday.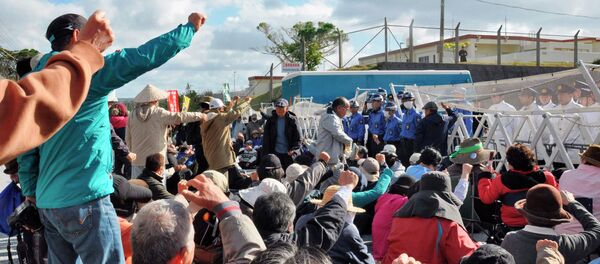 In November 2014, Sherwood, 19, who was a US military member dependent, pleaded guilty to the assault in a residence on the base, according to the Justice Department.
The Naval Criminal Investigative Service and the Federal Bureau of Investigation probed the case.
More than half of the 47,000 US troops deployed in Japan are based in Okinawa. Military sites are estimated to account for nearly 18 percent of the prefecture's entire land mass.