WASHINGTON (Sputnik) — Private drone operators analyzing intelligence for the US military can lead to more civilian casualties with lesser accountability, Upstate Drone Action activist Ed Kinane told Sputnik.
"The likely consequences include trigger-happiness with the ensuing maiming, death and terrorizing of civilians," Kinane said on Friday. "It is unlikely that such operators will be adequately trained in or responsive to international law. They are willing cogs in this rogue nation's killing machine."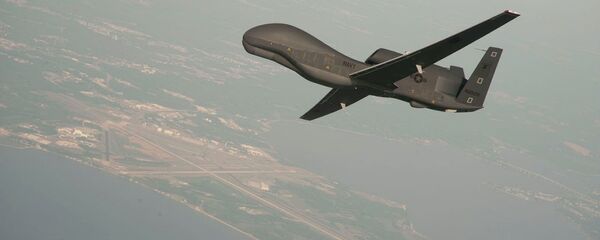 Kinane comments came the Bureau of Investigative Journalism (BIJ) issued a report claiming hundreds of private contractors are aiding the US military and Special Operations forces to analyze drone intelligence used to target terrorist groups.
Estimated one in ten people working on drone intelligence are now contractors as the US military seeks to feed an "insatiable demand" for more intelligence, according to the BIJ.
A private contractor equals a mercenary, Kinane argued, i.e "someone in it for the money, someone outside the chain of command, someone subject to little accountability."
Yet, the analysis the contractors provide have life or death consequences for civilians.
According to the BIJ statistics, up to 1,000 civilians have been killed by US drone strikes in Afghanistan, Pakistan, Somalia and Yemen over the past ten years.