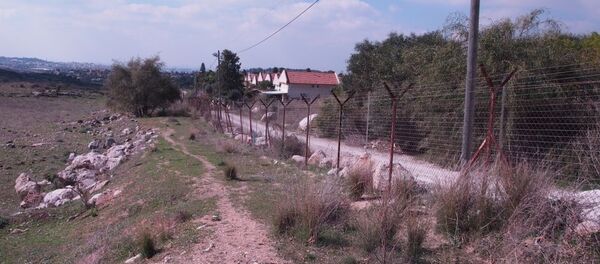 MOSCOW (Sputnik) – The family of a Palestinian toddler who was killed in an Israeli extremist arson attack remains in critical condition, local media reported Saturday, citing hospital sources.
Ali Saad Dawabsheh was burned to death at 18 months of age early Friday in the West Bank village of Duma.
Hospital officials told the Middle East Eye outlet that Ali's father Saad, mother Reham and four-year-old brother Ahmed all suffered serious wounds and remained in critical condition.
The online news portal cited a hospital spokesperson near Tel Aviv, where Reham and Ahmed are being treated, describing their condition as life-threatening.
A southern Israeli hospital spokesperson, where Saad is being treated for third-degree burns, said the father's condition was critical.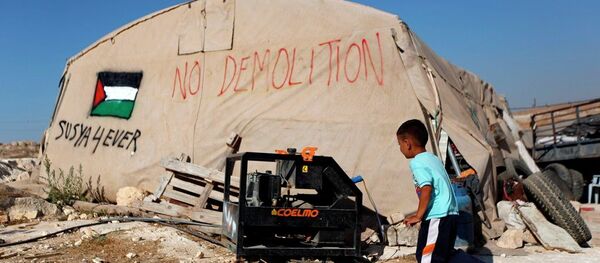 Suspected Jewish extremists threw firebombs into a house in Duma early Friday, spray-painting Hebrew graffiti reading "revenge" and "long live the Messiah" on the walls of the Dawabsheh residence.
A family relative and next door neighbor who witnessed the torching told Israeli media he saw two masked men standing next to the house.
The extremist attack and the toddler's death sparked public outrage and demonstrations in the West Bank, in which Israeli forces shot a Palestinian teenager who later died from the wounds. A second teen was reportedly killed by Israeli soldiers in the Gaza Strip.
The UN Security Council expressed outrage over the Duma attack, attributed to extremist Jewish settlers. Israeli Prime Minister Benjamin Netanyahu ordered security forces to bring the perpetrators, whom he described as terrorists, to justice.