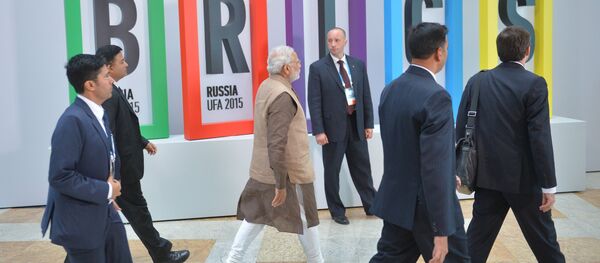 MOSCOW (Sputnik)
–
The initiative was launched by the Russian Union of Youth during the forum, which stated that a visa-free regime would contribute to increased tourism within BRICS states, comprising Brazil, Russia, India, China and South Africa.
"We have sent a couple of letters to [Russian Foreign Minister] Sergei Lavrov to the Foreign Ministry asking them to consider the proposals made by the forum participants and work on them," Elena Sutormina said at a press conference at Rossiya Segodnya International Information Agency.
Following the decision for visa-free youth travel, an all-age category visa-free proposal will be made, the Russian Union of Youth stated at the forum.
Following the forum, delegations submitted proposals to their corresponding government ministries.
The BRICS/SCO youth summit was held in the Russian city of Ufa July 26-29.