MOSCOW (Sputnik) — Operation Storm, initiated by Croatia two decades ago in response to its Serbian population's refusal to break away from Yugoslavia, was a crime against ethnic Serbs, a senior member of the Serbian Movement of Socialists told Sputnik.
"Operation Storm was an illegitimate action taken by the Croatian Army, police and paramilitary units in the area under UN protection. The primary objective of the operation most certainly was not to ensure the territorial integrity of the Republic of Croatia, but exclusively to banish citizens of Serbian nationality from their homes," Bojan Torbica said.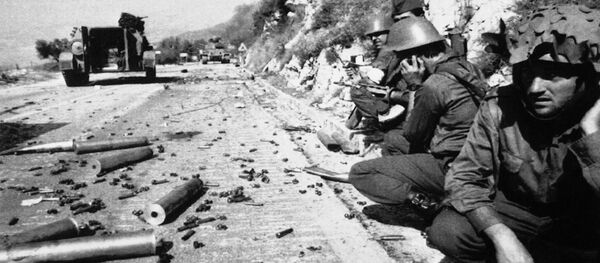 In 1991, the Republic of Serbian Krajina (RSK), an unrecognized entity made up of ethnic Serbs, was proclaimed in eastern Croatia during the country's war of independence.
On August 4, 1995, Croatian and Bosnian armed forces launched Operation Storm, which resulted in the elimination of the RSK, as well as the Autonomous Province of Western Bosnia. According to various estimates, from 214 to 1,192 ethnic Serbian civilians were killed during the offensive.
Torbica stressed that the mass crimes against Serbs, committed during and after Operation Storm, had nothing to do with the liberation of territory, as claimed by Croatia.
Some 200,000 Serbs were forced to flee to neighboring Bosnia and Herzegovina.
Bojan Torbica also stated that Croatia has so far failed to cope with the pervasive anti-Serb sentiment present in the country and should follow Serbia's example and become a friendlier neighbor.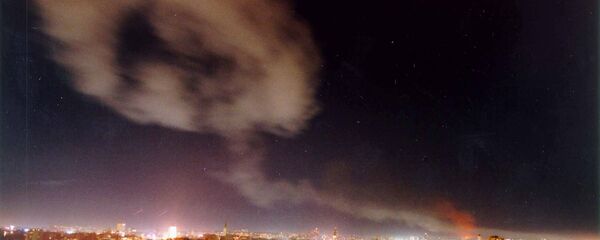 "Croatia is failing to cope with the growing nationalism and anti-Serb sentiment, made evident in the past when bilingual boards were demolished and a terrible anti-Cyrillic anti-Serb campaign was launched," Bojan Torbica said.
Serbia stands for friendly and neighborly relations between the two Balkan states, and Croatia should follow this example and treat its ethnic Serbs with dignity, Torbica added.
Serbs are the largest ethnic minority in Croatia. Relations between the two nations reached a nadir when Croatia launched Operation Storm in August 1995, which saw from between 214 to 1,192 ethnic Serbian civilians killed and about 200,000 forced to flee the country.
In 1996, Serbia and Croatia established diplomatic relations.
In addition, since 1947, the two Balkan states have been in a territorial dispute over the border area near the Danube River. The tensions deepened when Croatia became an EU member in 2013.