And it gets worse. A week after Washington waded into the debate on Britain's future in the European Union, it has emerged that the former aide to Bill Clinton predicted back in 2009 that: "his [David Cameron's] future problem is that he does not want to be the leader who takes Britain out of Europe but he is putting himself in a position where he may not be able to prevent his party doing so."
Looking into a crystal ball, Blumenthal warned Hillary Clinton six years ago that:
"..a Cameron government would be more aristocratic and even narrowly Etonian."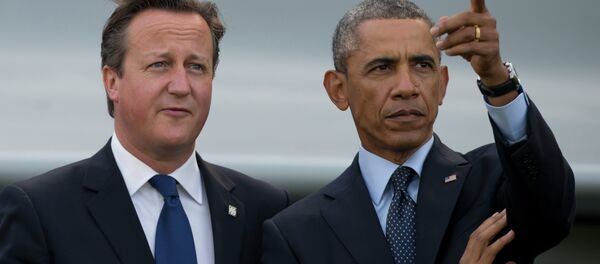 The messages were among tens of thousands of pages of emails that Hillary Clinton, who is bidding for presidential election, was forced to hand over to the US State Department earlier this year, following complaints she had used the private email system for official business, disclosing classified information.
But it's not just contempt for David Cameron revealed in the messages sent to Hillary Clinton. Blumenthal also took a pop at London Mayor Boris Johnson, describing him as a "Tory clown prince." Boris Johnson has been Mayor of London since 2008 and became a Member of Parliament for Uxbridge and South Ruislip in May 2015.
The damning messages revealed in the British press prompted a statement from Downing Street which said:
"The special relationship between the UK and the United States is as strong as ever and the president recently acknowledged the importance of the alliance to the US."