WASHINGTON (Sputnik) — Afghan security forces have their own weaknesses, Campbell noted, including the fact 4,000 Afghan troops are killed, wounded or desert each month, contributing to a high attrition rate.
"They are competing against ISIL or Daesh [Islamic State] now in parts of Afghanistan… where Daesh is paying more money to take people away from the Taliban," Campbell said at the Brookings Institution in Washington, DC.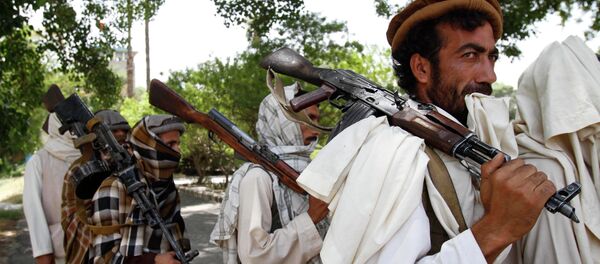 Campbell explained that the resource drain combined with lack of leadership, supplies and funding have contributed to the Taliban weakening and fracturing on the battlefield.
Campbell also claimed that the death of Mullah Mohammed Omar has undermined the morale of the insurgents who considered him to be the "spiritual head" of the Taliban movement.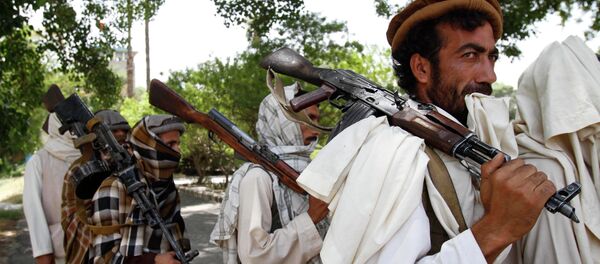 The Taliban are tired from fighting for 14 years and want to get on with their lives, Campbell argued, so they might be ready and willing to engage in peace talks with the Afghan government.
On Monday, Tayyab Agha, the Taliban's political office chief based in Qatar, resigned after a dispute over who would succeed Mullah Omar as the Taliban movement's leader, local media reported.
Taliban had confirmed Mullah Omar's death in 2013 last week. His civil aviation minister and co-founder of the Taliban, Mullah Mansour, was subsequently appointed to succeed Omar.
The second round of peace talks between the Taliban and the Afghan government in Pakistan have been suspended since the announcement of Omar's death.
The US-led NATO combat forces withdrew from Afghanistan in December 2014 after a 14-year occupation. Combat operations in the country gave way to a US training and support mission for the Afghan National Security Forces dubbed Resolute Support, on January 2, 2015.