MOSCOW (Sputnik) — The dramatic decline in German agricultural exports to Russia due to sanctions by the European Union has led to a Russian market that is 'almost lost' for German farmers, the head of the German Farmer Union, said Wednesday.
"[Annual] Exports to Russia after the introduction of sanctions have halved to nearly 900 million euros [$980 million]," Joachim Rukwied told the Tagesspiegel daily in an interview, adding that "the Russian market, which was one of three largest, is almost lost."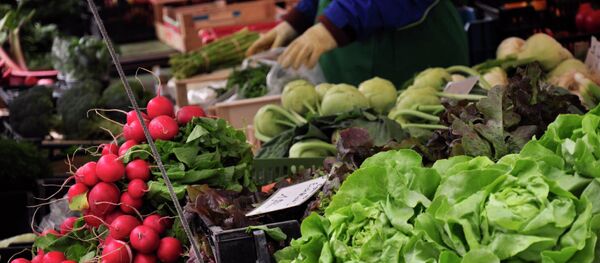 According to Rukweid, German farmers have lost 600-800 million euros due to sanctions.
The relations between Russia and the European Union deteriorated amid the Ukrainian crisis. The 28-nation bloc, as well as its allies, introduced several rounds of sanctions against Moscow, accusing it of meddling in Ukraine's internal affairs.
Russia repeatedly denied the allegations, and introduced a year-long embargo on food imports from the countries that sanctioned it. The restriction was extended for another 12 months earlier this year.