MOSCOW (Sputnik) — Andy Burnham, the UK Shadow Health Secretary and a candidate for leading the Labour party, pledged to nationalize all railways in the country if he wins the 2020 UK general election, according to a manifesto to be announced on Thursday.
"We need a new approach to our railways – one that puts passengers before profit. That's why I will work to bring the railways back under public control and public ownership," the manifesto reads as quoted by The Guardian.
The document points out that the UK railway system is 40 percent more expensive to operate than other European railroads, adding that private investment decreased twofold since 2010, despite an increase in profits.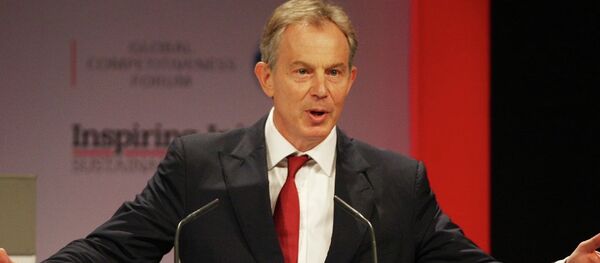 Jeremy Corbyn, the frontrunner in the Labour leadership contest standing on an anti-austerity platform, also promised to nationalize UK railways last month.
The leadership race was triggered by Labour leader Ed Miliband's resignation, after his party garnered only 232 seats in the 650-seat House of Commons, the lower house of British parliament, at the May 7 general election. The Conservatives won 331 seats, securing a majority government.
The Labour leadership election will begin on August 14 and end on September 10. The results are expected to be announced on September 12.