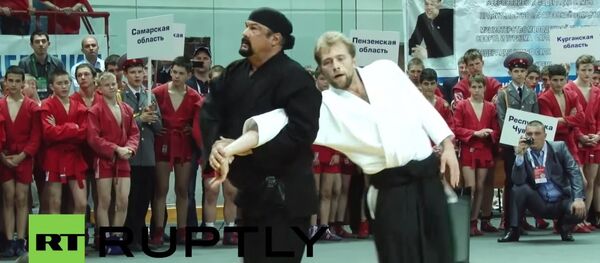 MOSCOW (Sputnik) — According to ALROSA, Seagal has long been interested in the Russian diamond mining business.
ALROSA, based in Yakutia, is Russia's largest diamond producer, accounting for 97 percent of the country's total production and for some 26 percent of global diamond output. The Russian government is the company's principal shareholder.
"Previously, he [Seagal] got acquainted with ALROSA's activities and now he is in the town of Mirny in Yakutia on business," the company said in a statement to media.