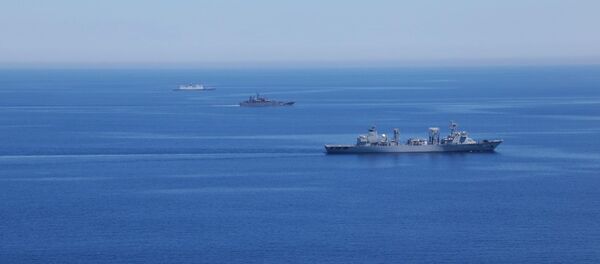 MOSCOW (Sputnik) — Peskov said that the presidents of Russia and Egypt were in regular, close contact and that Russian-Egyptian relations were currently characterized by trust.
Peskov did not specify where the next meeting would take place – in Russia or in Egypt.
"Different possible dates for the meeting are being worked out through diplomatic channels. … When the terms are finalized, we will make an announcement," Peskov told reporters.
On August 12, 2014, the Egyptian president visited Sochi, where he held talks with the Russian leader. On May 9, 2015, he took part in celebrations in Moscow to commemorate the 70th anniversary of the victory over Nazi Germany in World War II. President Putin made an official visit to Cairo in February, 2015.