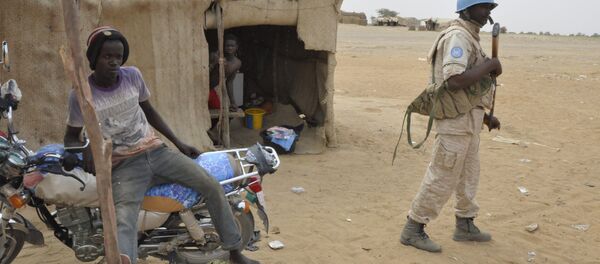 Malian soldiers were still engaged Friday night in an intense standoff with fighters who stormed a hotel in the central city of Sevare. The fighting began early morning on Friday, a little before 8 AM local time, when gunmen attacked Hotel Byblos, Reuters reported.
Smoke rose from the building and gunshots could be heard throughout most of the afternoon until the gunmen withdrew, holding several hostages to keep the soldiers from circling the hotel.   
"The armed men have withdrawn inside the hotel and have taken the people inside as hostage," Army spokesman Colonel Souleymane Maiga told Reuters. "The army is looking for a solution that will preserve human life."
Eight captives were believed to be held in the hotel, including a Russian and a Ukrainian citizen, according to those country's officials. French and South African citizens were also believed to be in the hotel at the time of the attack and were also reportedly among the hostages.
A witness told Reuters that the body of a white male was visible in front of the hotel. Maiga also said that five Malian soldiers were killed in the clashes, as well as three attackers, one of whom was strapped with explosives.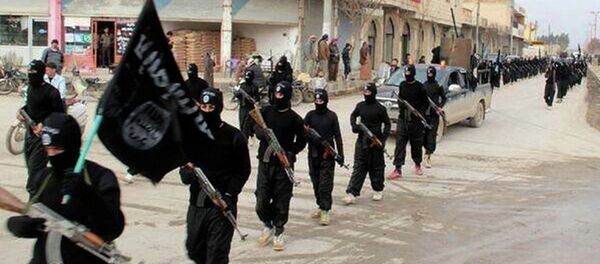 The UN has not confirmed whether any of its staff members were in the hotel or whether they were among the hostages. Following the clashes, police officers began visiting hotels in the country's capital city, Bamako, to note the names of foreign residents in case of another attack.
Sevare, a popular trading hub that lies 370 miles northeast of the capital Bamako, is well south of Islamic militants' strongholds. The attack has therefore reignited fears that the al-Qaeda-linked insurgency could be stepping up its fight against the UN and Malian troops.
"Since the beginning of the fighting in Mali, we haven't experienced such a situation in Sevare," a local resident told the BBC. "We would expect these things to happen In Gao or Timbuktu, but this is the first time it has happened in Sevare."
While a French-led military operation in 2013 helped drive Islamist fighters from areas they had seized a year before in the country's north, Mali still experiences sporadic attacks. Some of the attacks are blamed on ethnic Tuaregs, with whom the government maintains a tenuous peace.